MULTI FAMILY LOANS

APARTMENTS 

5 UNITS OR MORE

LOANS $250,000 PLUS

OWNER OR

NON OWNER OCCUPIED

1st and 2nd TRUST DEEDS

COMMERCIAL LOANS

RETAIL/BED&BREAKFAST 

BUSINESS COMPLEX

WAREHOUSE/OFFICE

GAS STATION

MARINA

RESTAURANT/SBA

Terms To 30 Years

Up To 80% Loan-To-Value

Fixed Rate

Adjustable Rate

Cash-Out OK

PURCHASE LOANS

Commercial and Apartment loans to 80%  of the property's value.  Fixed rate and ARM loans.  Interest rates vary according to quality and use of property.

REFINANCE LOANS

Commercial and Apartment loans up to 75% of the property's value.  Fixed rate and ARM loans.  Loans to lower your payment or get cash-out.  Interest rates vary according to quality and use of property.

THE COMMERCIAL LOAN PROCESS

( A Simplified Version...)

Overview

Each commercial transaction is looked at on an individual basis.  Lenders grade properties based on their location, condition, cash flow and use.  Rates, fees and terms are based upon the property grade.  The first step is to determine the loan size as measured by the property's monthly cash flow.  Normally, lenders require a debt coverage ratio of 1.20%.  This ratio is determined by dividing the monthly property expenses by the monthly gross income.  A simple example might be:  income $1200/month / expenses of $1000/month = 1.20% debt service coverage.

The Beginning

First, we collect the property's financial statements.  These include the rent roll, rental agreements and 2 years of income and expense information.  After taking pictures of the property we submit the application, financials, credit report, bank statements and pictures to the lender for consideraton.  They review this information and grade the property.  A letter of interest, based on the property grade, is issued by the lender spelling out their offer.

The Middle

Upon acceptance of the bank's offer the borrower forwards the appraisal fee and it is scheduled.  The appraiser takes approximately 2 weeks to complete his work.  During that time we open escrow and order title insurance.  Once completed the appraisal, title, escrow instructions and other items are forwarded to the decision maker for final underwriting.

The End

Upon final loan approval the loan documents are printed and sent to escrow.  Once signed the loan documents are forwarded to the funder for final inspection.  The loan is then funded and records the following day.  Funds are dispursed  to the borrower and all other parties.

BILL VARNEY

(714) 377-9001

bvloans@mail.com

Bill Varney Is A Real Estate Broker Licensed By The California Department Of Real Estate

License Number  01208311 NRMLS 344109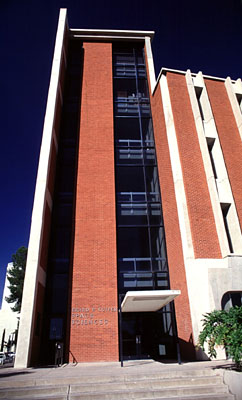 For rates, fees and general questions please call me today for more information on your commercial loan project.  

Information on this page is for educational purposes only.  Specific questions for real property transactions and credit items should be directed to your attorney, tax preparer and C.P.A..  Copyright 2011, reprint by permission only

bvloans@mail.com

(714) 377-9001

"Please call me.  I'm here to help!"